Jun 06, 2021
20% off Viola play-alongs!
Hundreds of titles for you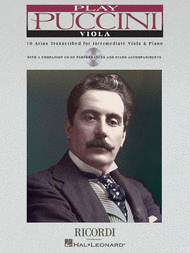 Hundreds of discounted viola play-along, sheet music with accompaniment CD.
Now you can play with your own orchestra or other instruments! For players of all levels, beginners and advanced, from classical chamber music (Bach, Beethoven, Brahms, Puccini...), solos and concertos (Hoffmeister, Mozart, Stamitz, Telemann) to folk music and famous movie tunes (Disney, Harry Potter, Pirates of the Caribbean, The Lord of the Rings) and much more!
For you and as a gift idea. Take advantage of this special offer!
Continue reading "20% off Viola play-alongs!
Hundreds of titles for you"